Gallery
I felt like showing off some pictures, so here's a page for that!!! Oh man!!!
"Look, sir! Nerds!"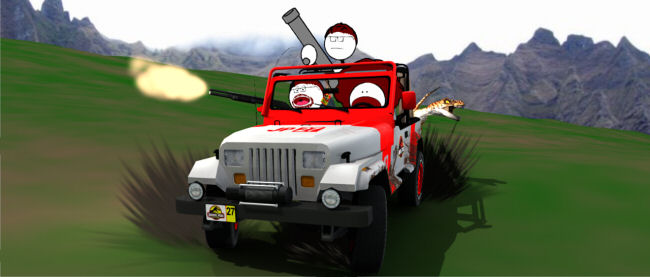 This picture begs the question—are you ready to LIVE DANGEROUSLY?!
The velociraptor was shamelessly ripped from Trespasser and the Hawaiian backdrop was shamelessly stolen from someone's web site. I created everything else, however.